She rejected the sensibilities of a British education system whose delusions of grandeur she was keen to highlight in empowering fellow Africans
Sophie Oluwole was a pioneering figure in African philosophy and the first person in her country, Nigeria, to gain a PhD in the subject.
Works such as 1997's Philosophy and Oral Tradition and 1992's Witchcraft, Reincarnation and the God-head testify to her mission to correct the assumptions that underpinned the colonial education system – devised by the British – under which Oluwole was taught.
"They said Africans could not think," Oluwole told the Punch newspaper, "that we were not thinkers, that we were primitive. I felt challenged and said I was going to find out if truly we could not think. I wanted to prove them wrong."
As a child, even in secondary school, the word philosophy was alien to Oluwole. In the eyes of the colonial masters, there was no such thing as African philosophy.
Oluwole, who has died aged 83, also had to overcome institutionalised, and socially ingrained, sexism – for which she blamed the British, from whom Nigeria gained independence in 1960 after more than a century of interference and oppression.
"They disrupted our culture," she said.
She was born Abosede Oluwole in Igbara-Oke in Nigeria's Ondo state, in 1935, the eighth child of Anglican parents who were traders of the Edo people. She was given the name Sofia by the headmaster of her school, who considered her exceptionally bright, when she was baptised at around the age of eight. She later changed the spelling to Sophie.
Read more
In 1951, she went to the Anglican Girls modern school in in Ile-Ife – the ancient Yoruba city in the southwest of the country – and two years later, the Women Training College in Ilesha, graduating in 1954.
In 1963, Oluwole followed her first husband to Moscow, where he had been given a scholarship. From there Oluwole travelled to Germany and then the United States before returning to Nigeria in 1967, where she took up a place at Unilag, the University of Lagos to study philosophy. In doing so, according to writer Tunji Oloapa, she pitched "her tent where the intellectual and ideological battle for the post-colonial soul of Africa was the fiercest".
"Reality contains matter and non-matter," Oluwole told the Dutch filmmaker Juul van der Laan last year, highlighting a faultline. "In the west, the two cannot go together, they are in opposition. The African says yes, it has two features, but they cannot be separated. There is nothing that is absolutely material. There is nothing that is absolutely non-material. And in all phenomenons in the world, the two are there together."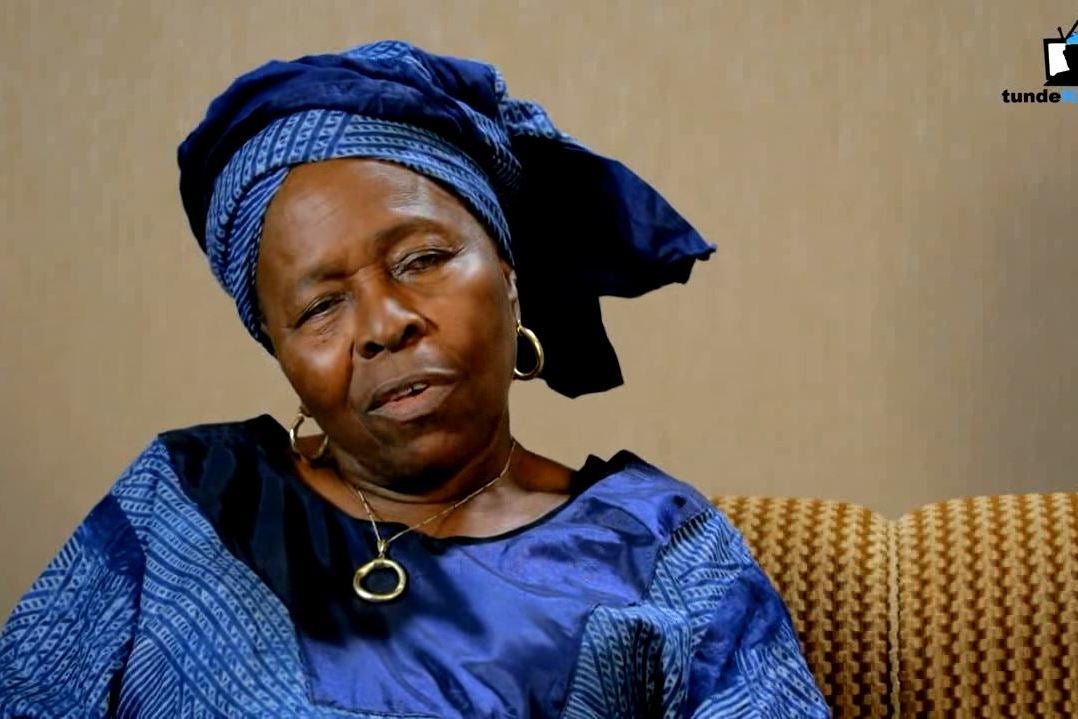 Oluwole went on to gain her master's at Unilag before taking her PhD at the University of Ibadan – the first in philosophy to be awarded by a Nigerian centre.
No hype, just the advice and analysis you needContinue
Oluwole's research concentrated on Yoruba Ifa oral tradition – Ifa is the West African religion and system of divination practised by the Yoruba, Igbo and Ewe peoples.
Though it was handed down through the generations by word of mouth, rather than having a literary basis like the Bible or the Quran, Oluwole said Ifa divination was underpinned by philosophy, contending that without philosophy no system of religion could exist.
After all, the so-called father of western philosophy, Socrates, left behind no written accounts of his wisdom. That was left to his students, writing after his death. Oluwole found striking parallels in Orunmila, the great Ifa sage, who also left behind only an oral canon.
If Socrates could be considered the father of western philosophy, having left behind no written work of his own, then why shouldn't Orunmila, who is believed to have predated Socrates, be considered the father of African philosophy? Oluwole urged western Africa to reclaim its philosophical heritage, contending that the body of knowledge she found in the Yoruba tradition was as rich and complex as any found in the west.
In the oral traditions of Ifa, Oluwole also found compelling evidence of ancient knowledge pertaining to modern computer science and particle physics. When asking why such knowledge had not been built upon to put Africa at the forefront of the world's scientific developments, Oluwole was vocal in her criticism of the Nigerian education system, especially the fact that most teaching was done in English.
She was passionate in her belief that language was a huge part of the problem. "Africa is the only continent that uses foreign language as a medium of expression in institutions of learning despite the reports of many studies confirming the fact that the mother tongue is the best medium of instruction that facilitates better understanding of knowledge," she said.
Read more
She lamented that the Nigerian system produced highly educated students who were nonetheless unable to find work upon graduating. She was firm on the importance of work outside the home for men and women, though at the same time she espoused early marriage and childbirth. She recently complained in an interview that several of the six children she had with her two husbands were unemployed. Oluwole herself continued to work right up until the end of her life. She was a senior lecturer in Unilag's philosophy department and founded the Centre for African Culture and Development.
In 2015 she published Socrates and Orunmila: The Two Patrons of Classical Philosophy, directly comparing the two philosophers who had shaped her life's work.
Sophie Oluwole, Nigerian philosopher, born 1935, died 23 December 2018